Contact Form
If you need more information about our products, please complete the form below. We'll contact you as soon as possible after we receive your inquiry.
(All input fields are required!)
Remarks:
The email confirmation will send to you automaticly from our system, please do not reply.
Looking for our products?
Please follow the links below to find our product stores nearest your home or your office location.
» none
Magazine subscription
Map and Location
Thai Kobelco Welding Co., Ltd. (Head office)
Kobe Mig Wire (Thailand) Co., Ltd. (Head office)
Address

10th FL., Sathorn Thani II building, 92/23 North Sathorn Rd., Silom, Bangrak, Bangkok 10500 (Thailand)

Telephone

(+66) 02-636-8650 ~ 2

Fax

(+66) 02-636-8653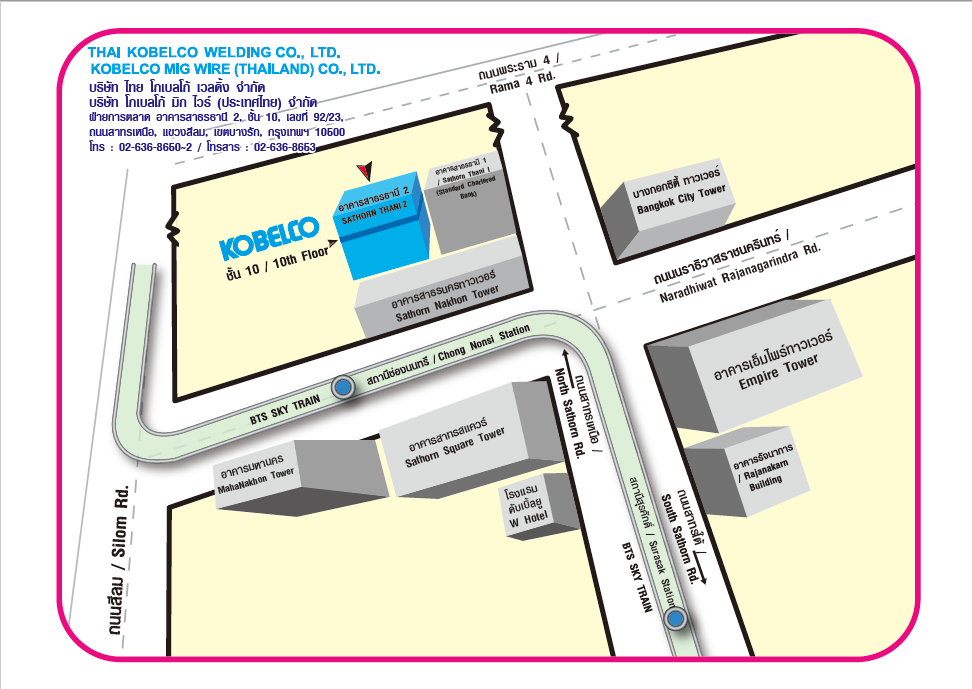 Click to enlarge
Factory Map and Location
Address

500 Soi 1, Bangpoo Industrial Estate, Sukhumwit Rd., Praeksa, Muang, Samutprakarn 10280 (Thailand)

Telephone

(+66) 02-324-0588
(+66) 02-709-3660

Fax

(+66) 02-324-0797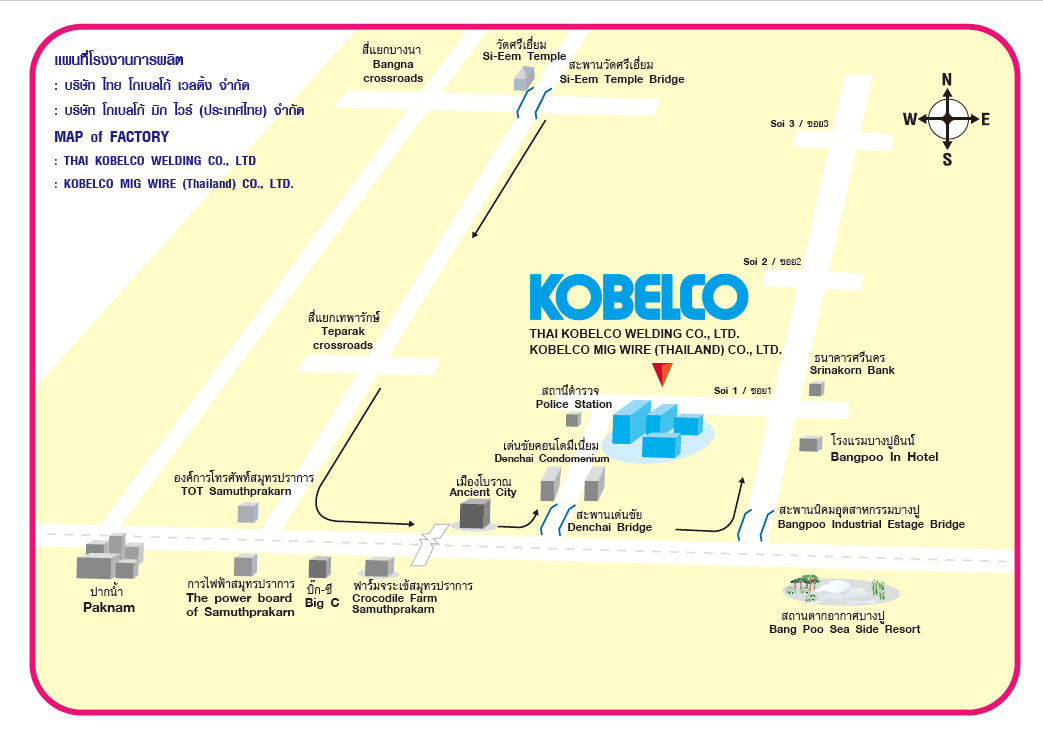 Click to enlarge